Free real estate websites from your corporate real estate banner are almost always an option when it comes to getting online with your real estate business. As one of the pioneering companies of real estate technology in Canada, we can confirm that there are many real estate banners that have embarked on the free website development path over the years.  In fact, EstateVue has even thrown our hat in the ring for a few proposals over the years, but overall our heart belongs to custom real estate website development, primarily for the benefit of our customers.
In 2022, we wanted to shed some light on what a free website from corporate will get you. We also provide some guidance about who benefits from free real estate websites along with what to look for when you're deciding between free and paid branding for your business.
Read on and get in touch if you have any questions!
What does a free website from corporate get me?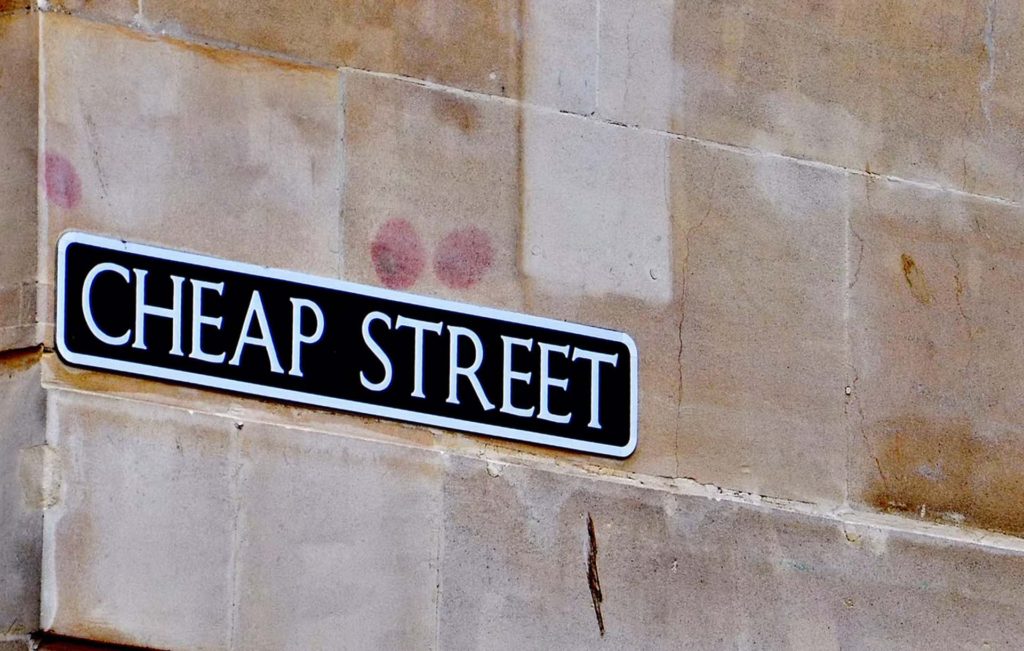 Free website products are generally not any different, better, or more distinctive. They're designed to get you up and running, quickly and cheaply. This is so you can focus on what you do best and stop worrying about marketing and data.
Free corporate sites do all the same things every other real estate website does, except differentiate you from your competition. 
What it does is get you into a website with little intervention from yourself.  The cookie-cutter design leaves you looking just like the next agent after you and the one before that. This lack of personalization makes it harder for customers, especially new ones, to tell you apart. Free corporate real estate websites let you or likely your stressed-out assistant, who did not sign up to be a web dev, whip up a quick online presence in a matter of a few days. A step above a free Facebook business page and although it has some real estate functionality, it's still a step below even a free WIX product.
There are many cases where free website products make sense, let's see if you check any of these boxes:
You're new to the industry. 
If you are brand new to the real estate industry and you're still learning the ropes then a free website solution might be the answer for you. At this stage of your career, you need to focus on learning and growth. You need a few deals under your belt and some experience that you can leverage. You probably don't have a marketing budget in mind yet and if you did it's been gobbled up already by your start-up costs. We don't see anything wrong with going the free route in this case. Save costs, provided that at the same time you're saving for a new custom real estate website down the road. Eventually, if you're doing it right, then you should outgrow your free website solution.
Don't believe us? Quickly jot down the 5 biggest players in your city when it comes to real estate.  Visit their main website portal. Check the footer to see if they're using a stock solution. Case closed.
You like to work the system.
Player's will play. If you've mastered your industry and you've been in the marketing game for any length of time then you know all about maximizing your digital footprint to capture even more leads.  While free websites are typically built on what is known as a closed-loop system there's an off chance that you might grab a lead or two from having them as part of your lead capture strategy. The downside to free websites is that they demand paid ad budgets to generate traffic. Why? The answer is simple. They use stock everything. Stock content, stock photos, and stock fonts. You're supposed to change it and personalize all of this, but how many do, and how many say I'll get to that later?
You've got a flush ad budget!
Ad words are paid search marketing and are akin to renting. You sink your money into paid Google, FB, Insta, ads day after day. These ads get you positioning for a matter of minutes, maybe hours, and then your link, poof, disappears into thin air. Until you top up your ad budget again. It is virtually impossible to get away from this scenario when you use a closed-loop system.  Paid real estate key terms aren't getting any cheaper either.
The average cost for a paid real estate key term in a larger city center like Calgary runs anywhere between $5-15 per click. 
Positioning a website to rank organically is a tactic that requires consistent effort over a long period of time. This is something the 5 biggest players in your city learned a long time ago. It's the secret, first page of Google sauce that they don't share at the BBQ. If you don't intend to spend at least 4-5 hours on your website each month, then you will never get organic ranking results.
Free websites are designed to be generic, designed to get you something quick and destined to fail you when it comes to generating a meaningful traffic strategy that benefits you financially in the long term. 

Who benefits from a free real estate website?
Website branding is something that every real estate agent needs. Corporate knows this. They just don't want to deal with the colossal headaches required to manage it all. By passing you along to a free solution they essentially get the pain relief that they need to manage all the other things they need to do for you. Websites require intense oversight if they're to be good.
There has never been an industry that requires more of an online presence than real estate. Unfortunately, the industry does very little in the way of in-depth training to educate REALTORS® on what they need. Very little is explained about how much time, money, and effort is involved to maintain an online presence that is worthy of customers. Even less is explained about how important it is to invest in a healthy budget each month for success. Agents who are successful in the industry know what is required to stay at the top of the real estate game. They pay accordingly, and they listen carefully to the advice of experts because they know that great results take consistent effort. They also know that your web presence is a long game.
Should I pay or should I go free?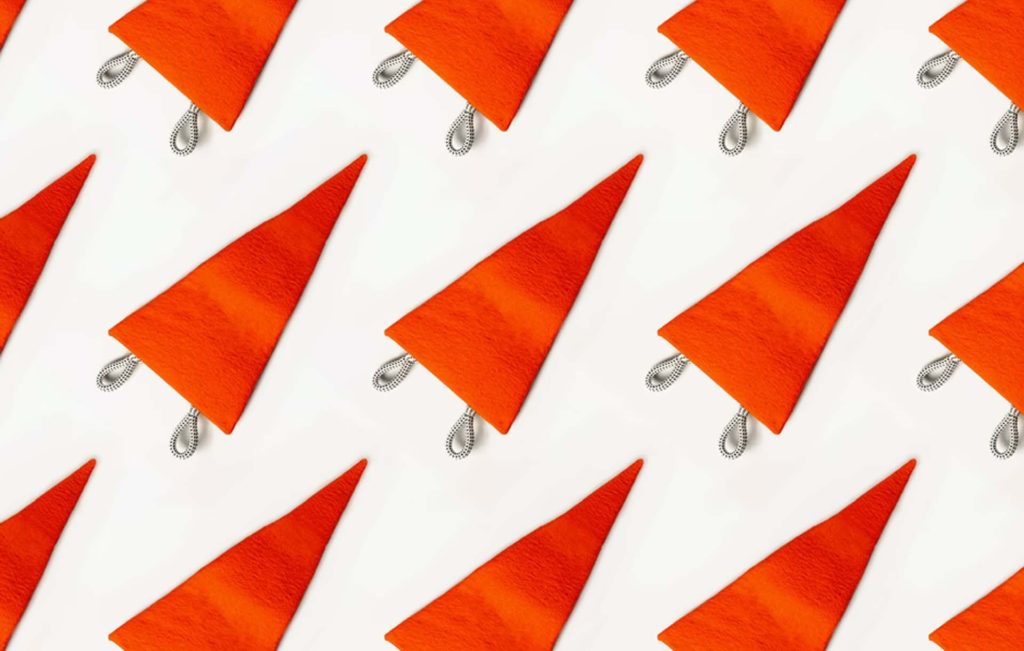 If you're honest with yourself, you're clear on your goals and you want to be successful then never go free. Free is cheap and cheap makes you look like you're in it for the wrong reasons. Are you in real estate for the wrong reasons?
Customers want to learn more about what makes you different so that they can make a choice. Can they count on you when a deal goes sideways? Are you a neighbourhood expert? Do you have local resources available on your website? Have you made an effort to attract customers to your business?
Your website is still your first impression. Do you want your first impression to scream I'm cheap?
Check out some of our great MWP content this month!
These are some of the biggest players in their cities who are doing all the right things with their websites, social media, and branding. Check them out and compare what they have going on to what your free website from corporate offers. We look forward to hearing from you soon!
RE/MAX Vanderhoof has started 2022 off with a look at trends for Vanderhoof houses for sale in 2022.
Brooks Lancaster is discussing the Okanagan dream this month on his website with an article about Penticton houses for sale near vineyards! Sounds dreamy!
Neufeld Jones Real Estate Team is sharing the latest real estate statistics for Kelowna along with a guide to Upper and Lower Mission Real Estate near Elementary Schools. This is a great resource if you're moving to Kelowna, BC!
Kevin Moist and Associates from Winnipeg continue to build out their neighbourhood guide to the city. The latest addition to their Winnipeg neighbourhoods portfolio sees the spotlight on Garden City and West Kildonan!
The Big White Property Group wants to introduce you to Happy Valley at Big White for a new winter vacation home because ski season is getting underway at Big White with fresh powder arriving daily!
More MWP Content for January is below - keep reading!
RE/MAX Elite is starting off the new year with a great article about Real Estate in Edmonton for 2022
London, Ontario Real Estate Team, The MYLIE Group, welcomes a new agent this month to their team, along with giving us a look at real estate in Ontario for the upcoming year!
Royal LePage in the Comox Valley is showing you around the local transit options for commuters. Read all about transit and Comox Valley Houses For Sale now!
Calgary Real Estate Pro, Miranda Moser is digging into the inventory issues plaguing the country as of late. Read more on her blog this month about how homes for sale in Calgary are few and far between.
Josh Miko has his pulse on the market with the latest real estate market update on West Kelowna Houses! 
HILBERT&CRICK are predicting more bidding wars when it comes to buying homes in Kelowna this year. Read their outlook and also download the free guide to appealing your BC property assessment!
An interesting read to go with your Saturday morning cup of coffee from John Mattiello! How houses in Edmonton are being affected by Baby Boomers - Read more!