CORE WEBSITE FEATURES QUICK-LINKS
Finally a website that includes everything

In the fiercely competitive world of real estate, success hinges on your ability to stay focused, build relationships, cultivate leads, and effectively close deals. The last thing you should be worrying about is the performance of your digital marketing efforts. At EstateVue, we understand the challenges that real estate professionals face and have designed a comprehensive REALTOR website platform that covers all the bases. With our solution, you can rest assured that your online marketing will not hinder but enhance your performance. In the past, realtors often worried that their websites might do more harm than good to their image. Technology evolves at lightning speed, and marketing strategies change as swiftly as the wind. To maintain your focus on customers, you need a partner like EstateVue. Let's dive into the core offering of our product family and why so many REALTORS have become ardent believers in its capabilities, technologies, and experience.
The world of real estate is vast, dynamic, and highly competitive. REALTORS face multifaceted challenges, from managing their existing client pipeline to prospecting for new leads, negotiating deals, and maintaining a strong online presence. With so many responsibilities, it's easy to feel overwhelmed and distracted. Yet, in a digitally connected world, your online presence is no less important than your offline efforts.
Digital marketing and online visibility are crucial components of your success as a REALTOR. A well-crafted online presence can attract new clients, enhance your reputation, and streamline your business processes. However, the flip side of this is the constant evolution of technology and marketing strategies, which can be overwhelming to keep up with. REALTORS often found themselves in the precarious position of worrying about their websites negatively impacting their image and, by extension, their business.
In an industry where building relationships, trust, and client satisfaction are paramount, the idea of juggling online marketing was becoming increasingly untenable. REALTORS needed a solution that would allow them to focus on their core competencies while ensuring that their digital presence worked seamlessly to bolster their success. EstateVue recognized this need and embarked on a mission to develop a REALTOR website platform that would truly include everything and make online marketing a powerful ally for real estate professionals.
The core of EstateVue's offering is a comprehensive website solution tailored specifically for real estate professionals. It is a platform that takes into account the unique challenges and needs of REALTORS, streamlining the process of creating and maintaining a strong online presence. The goal is simple: to empower REALTORS by removing the burden of worrying about the digital aspects of their business and allowing them to focus on what they do best.

Made for Canadian Real Estate Professionals
Our EstateVue Core realtor website solution is built by Canadians for Canadians. Our solution covers REALTORS from coast to coast in Canada, so no matter where you are we can help you. With IDX data through CREA, and other board data feeds we can build your next REALTOR website, and make you stand out from the competition.
KEY PILLARS OF SUCCESS
Imagine a REALTOR'S dream scenario: an all-inclusive solution that encompasses every vital pillar needed for success in the dynamic world of real estate. EstateVue has brought this vision to life with a comprehensive package that leaves no stone unturned. From content writing to technical SEO, from neighborhood mapping to advanced analytics, this package truly includes everything required to supercharge a realtor's journey to success. Lets explore each core pillar that constitutes this game-changing offering, emphasizing how it empowers real estate professionals, setting them on a path to unparalleled success.
Content Writing and Blog Management
Research
First we research.
Post
Finally, we post. Everywhere.
In the digital age, content is king. A compelling, informative, and engaging website is pivotal in attracting and retaining potential clients. EstateVue's comprehensive package offers content writing and blog management to ensure your website is filled with high-quality, relevant content. Content creation is a craft that involves not only showcasing properties but also telling a story, conveying expertise, and nurturing trust. With skilled content writers at your disposal, you can ensure that your website becomes a valuable resource for both buyers and sellers, keeping them engaged and informed throughout their real estate journey.
Technical SEO and Keyword Research
In the vast landscape of the internet, visibility is everything. EstateVue's comprehensive package includes technical SEO and keyword research to catapult your website to the top of search engine rankings. Search Engine Optimization (SEO) is the art and science of making your website more accessible and appealing to search engines. It's about ensuring that your website is found by the right people at the right time. EstateVue's technical SEO experts work diligently behind the scenes to optimize your website's technical aspects, enhancing its performance and ensuring it meets the criteria of major search engines.
Keyword research is an integral part of SEO, as it involves identifying the words and phrases that potential clients use when searching for real estate services. EstateVue's comprehensive package includes cutting-edge keyword research, ensuring that your website's content aligns with the search intent of your target audience. This approach not only enhances your website's visibility but also maximizes its relevance.
Interactive Mapping + Analytics Tools
In the world of real estate, location is paramount. Understanding neighborhoods and providing property breakouts are key aspects of a comprehensive real estate marketing strategy. EstateVue's package includes advanced neighborhood mapping, allowing you to highlight the unique characteristics of different areas and provide valuable insights to potential clients.
Compare real time pricing in specific neighbourhoods to past data to determine sweet spots in pricing.  Find patterns and compare against real time averages.   Your customers will keep coming back to your site over and over to use your analytics tools.  Give your website and edge with the EstateVue Core system.
Neighbourhood Development + Content Build Outs
In the real estate industry, the importance of local knowledge cannot be overstated. Clients are not just seeking properties; they're looking for someone who can guide them through the nuances of a neighborhood, provide insights into the local market, and help them make informed decisions. Your ability to demonstrate a deep understanding of your area instills trust and confidence in your clients. Local knowledge extends beyond knowing street names and property values. It encompasses insights into the culture, schools, amenities, trends, and the unique selling points of different neighborhoods. This knowledge is what sets you apart as an expert realtor in your city.One of the most effective ways to demonstrate your local knowledge is by building out neighborhood content on your website. This means creating dedicated pages or sections that provide in-depth information about different neighborhoods in your area. These pages can include details about schools, parks, local businesses, transportation options, safety, and anything that makes a neighborhood unique.
Imagine a potential client landing on your website and finding a treasure trove of information about the neighborhoods they are interested in. They'll not only appreciate your efforts but also be more likely to trust your guidance in their home search. In essence, you become a valuable resource beyond your role as a realtor.
Setup of Diverse Listing Formats and Widgets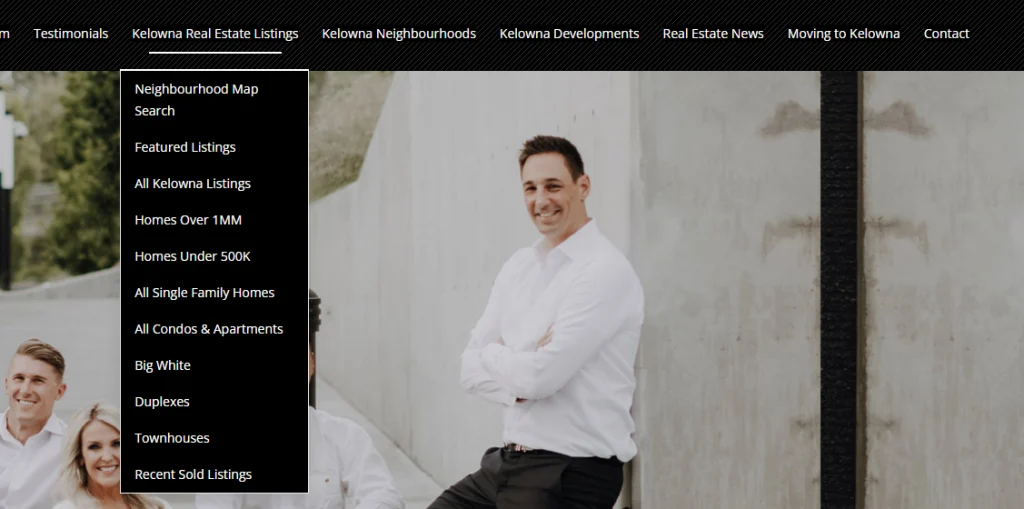 Being able to showcase properties in interactive and engaging formats is not just important; it's a game-changer for your users. We understand that each user has unique preferences – some may want to delve deep into property details, while others prefer a casual browsing experience akin to scrolling through social media feeds. That's why we offer a wide range of formats and widgets to cater to every type of listing request.
Sorting Made Easy
Our platform enables users to sort listings by various criteria, from pricing to property types, specific keywords, and more. This feature ensures that your clients can quickly and efficiently find properties that match their preferences. Whether it's a specific price range or a particular property type, our sorting options simplify the search process.
Property-Specific Searches
Looking to showcase properties in a particular building or location? No problem. Our platform is equipped to facilitate property-specific searches, making it easy for users to find exactly what they're looking for. It's a valuable tool for those interested in specific neighborhoods, developments, or communities.
Comprehensive Page Types
Our core website includes all the essential page types necessary to provide a seamless user experience. From property listings to agent profiles, neighborhood guides to market insights, our core website ensures that your customers can find the information they need. It's not just about serving your clients; it's also about optimizing your website's content for search engines, ensuring a robust online presence.
Custom Details Pages (Exclusive to Managed Website Product)
For those seeking an even higher level of customization, our managed website product includes the option to build custom details pages. These pages can be tailored to your unique requirements, offering a highly specialized experience for your clients. It's a premium feature that goes the extra mile to showcase your listings and services.
Social Media Setup and Content Syndication

In today's interconnected world, social media plays a pivotal role in real estate marketing. Social media presence is no longer a luxury but a necessity. EstateVue's comprehensive package includes social media setup, ensuring that your online presence extends to popular social platforms. From Facebook to Google Business, Instagram to LinkedIn, your reach becomes expansive and diverse.
Furthermore, the package encompasses social media content syndication, ensuring that your content is shared across your social networks, engaging potential clients where they are most active. With content syndication, your website's blog posts, property listings, and expert insights are consistently shared, increasing your online visibility and engaging your social media audience.
POWERFUL SOCIAL INTEGRATIONS
Stop trying to maintain multiple data systems like Google Business, Google Reviews, You Tube channels, Instgram and more.  We can seamlessly build out a calendar of content that is hand tailored to your messaging, SEO strategies, and overall goals.  The calendar is executed with perfection ensuring everything is in sync.  Showcase your Google Reviews, Instagram profile, Facebook and more with impressive precision and style.  
Website Hosting and Technical Consulting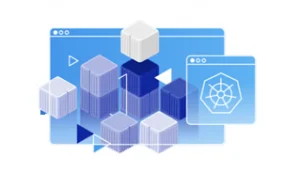 Behind every successful realtor's website is reliable hosting. EstateVue's comprehensive package includes website hosting to ensure that your website remains accessible, responsive, and secure. Hosting is the backbone of your online presence, and EstateVue ensures that this backbone is robust and dependable.
Technical consulting is an essential aspect of the package, offering realtors expert advice and guidance on their digital journey. Whether it's choosing the right tools and technology or navigating complex technical challenges, the technical consulting component of the package ensures that you have a trusted partner in your corner.
SMS Messaging / Live Chat / Unique Contact Mechanisms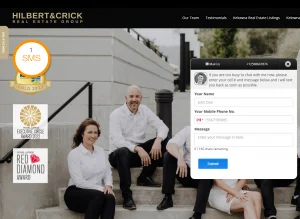 SYNCRO's live chat software for REALTORS is a powerful addition to the package, providing realtors with the capability to engage with website visitors in real-time. Live chat is more than a tool; it's a channel for building relationships, addressing inquiries, and converting potential clients into loyal ones.
In a world dominated by digital communication, SMS messaging is a potent tool for engaging clients. EstateVue's package includes SMS messaging allowing website visitors to directly message you from your website. Whether it's property updates, appointment confirmations, or important alerts, SMS messaging ensures you can communicate with your audience directly and efficiently.
Visitation Data, Video Site Recordings, and Reporting
In the digital landscape, data is gold. Visitation data offers a comprehensive view of your website's visitors, their demographics, and their behavior. EstateVue's package includes access to visitation data, enabling you to understand your audience and tailor your content to their needs.
Video site recordings take insights to the next level by providing a visual representation of how visitors interact with your website. It's like having a front-row seat to observe the behavior and preferences of your audience. Armed with this information, you can make data-driven improvements to your website.
Reporting is the backbone of any successful marketing strategy. EstateVue's comprehensive package includes advanced reporting bi-anually that provides a clear overview of your website's performance.  We utilize these reports to communicate successes, and failures during the tenure of the campaign.  Each report enables us the ability to measure the effectiveness of our online marketing efforts, make data-driven decisions, and refine your strategy for optimal results.
Analytics, click tracking, and heatmaps are your window into the behavior of your website's visitors. With EstateVue's package, you gain access to sophisticated analytics tools that provide data-driven insights into your website's performance. This data empowers you to make informed decisions, optimize your content, and tailor your online marketing efforts for the best results.
Click tracking reveals where visitors are clicking on your website, helping you understand their areas of interest. Heatmaps provide a visual representation of user interaction, pinpointing the hotspots on your website. These tools enable you to refine your website and marketing strategy, creating a more engaging and effective digital presence.
Security, Oversight, and Decades of Expertise
In the digital realm, security is paramount. EstateVue's package includes robust security measures to ensure that your website remains safe from threats and breaches. With advanced security, your online presence is fortified against potential risks, giving you peace of mind.
Oversight is a key component of the package, providing a layer of vigilance over your online presence. EstateVue's team ensures that your website remains operational, secure, and optimized at all times.
Perhaps the most invaluable aspect of the package is the 25+ years of expertise in digital marketing that EstateVue brings to the table. With a wealth of experience and a proven track record, EstateVue is more than a service provider; they are a trusted partner on your journey to success. Decades of expertise ensure that your online marketing strategies are ahead of the curve, adapting to industry changes and capitalizing on emerging trends.
Other Popular website packages