best real estate broker websites
ESTATEVUE MANAGED BROKER WEBSITE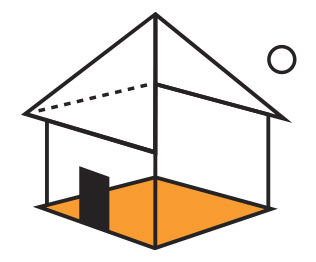 MANAGED BROKER WEBSITE FEATURES QUICKLINKS
The Managed Broker Website Advantage
In the dynamic and highly competitive world of real estate, staying ahead of the curve is not just an advantage; it's a necessity. As a broker, equipping your agents with the right tools and resources is pivotal to their success. Our managed broker website is designed to provide your agents with a significant advantage in their daily operations. In this comprehensive exploration, we will delve into the multitude of features and benefits you can expect from our managed broker website solution. It's not just about generating traffic and leads; it's about empowering your team with a set-it-and-forget-it digital marketing campaign that sets your firm apart. 
The core of our managed broker website is the comprehensive set of features that it offers, designed to elevate your firm and provide your agents with a competitive edge. Let's take a closer look at what you can expect from our solution.
A STRONG FOUNDATION FOR SUCCESS
In the world of real estate, where competition is fierce and digital presence is pivotal, the first step towards success in our managed broker solution is a meticulously planned and executed core website. This foundational stage is where the groundwork is laid for achieving your brokerage's goals and making a lasting impact in the real estate industry. The process is detailed, in-depth, and strategic, encompassing essential aspects such as thorough research, competitive analysis, keyword identification, and the formulation of a robust website development strategy. In this comprehensive exploration, we will take you through the journey of deploying and building a core website designed to steer your brokerage towards success.
Setting the Stage for Success
Creating a core website is the initial milestone in our managed broker solution, and it's a step that sets the stage for your brokerage's journey to prominence. This stage involves several crucial components:
Comprehensive Research
Our journey begins with an in-depth research phase, where we leave no stone unturned in understanding your unique needs, goals, and aspirations. We delve into your brokerage's identity, its distinct offerings, and its target audience. We aim to grasp not just what you do, but who you are and where you want to go.
Analyzing the Competition
The real estate landscape is bustling with competition, and understanding your rivals is a key aspect of our core website deployment. We meticulously analyze your competition, dissecting their strategies, identifying their strengths and weaknesses, and exploring opportunities that set you apart. By recognizing what works in your market, we can craft a strategy that positions you as a leader.
Keyword Identification
To be found online, you need the right keywords. We identify the key terms and phrases that are not only relevant to your brokerage but also essential for maximizing your online visibility. Keywords are the building blocks of effective search engine optimization (SEO), and we ensure that you have a comprehensive list to guide your website content.
Building a Strategic Foundation
With research and analysis in hand, we formulate a robust strategy that will serve as the foundation for your website build. This strategy is a comprehensive roadmap that outlines the path to creating a website that not only represents your brokerage but also resonates with your target audience. It ensures that every aspect of your website aligns with your goals and captures the essence of your brand.
Website deployment
The core website we build for your brokerage is not just a digital presence; it's a powerful tool for success.  Your website is often the first point of contact for potential clients. A thoughtfully designed core website ensures an exceptional user experience, making it easy for visitors to navigate, explore your listings, and engage with your services. It's a platform that instills confidence in your brand. Our core website is built with SEO in mind, from the ground up. It's optimized for search engines, ensuring that your brokerage ranks well in search results. By targeting the identified keywords and implementing best practices, your website becomes more discoverable to potential clients.  Lastly, your  EstateVue core website is not just a collection of web pages; it's a reflection of your brokerage's identity. It communicates your values, your expertise, and your unique selling points. It's a digital representation of who you are and why clients should choose you.
Learn more about the technical and marketing features enabled on your core website.
POWERFUL EASY TO USE DIGITAL MARKETING
EstateVue's Multimedia Listing Display (MLD) software will allow you to showcase real estate listings on TVs inside and outside the office. Connected to a data feed the real estate data remains current. Finally say goodbye to all of the paper listings taped to the office window by hanging a TV and showcasing your properties 24×7.365. Very easy to setup, the only thing you need is access to a internet activated PC connected to your TV, and you are all set. Increase engagement, provide new revenue streams, and impress your agents by giving them extra exposure for 0 extra cost. Our MLD display is included in your Managed Broker Website Program. Learn more about our TV listing presentation software.
SYNCRO LIVE CHAT SOFTWARE FOR BROKERS
SYNCRO + YOUR BROKER ® WEBSITE
What is SYNCRO and how does it work in a broker website?
SYNCRO is a live chat software built around the SMS features on your phone.  We connect the mobile real estate salesforce instantly to their website touch points by bridging the gap between website chat and SMS.   You can use any mobile phone and you don't need to download any apps or software. SYNCRO just works.
Individual real estate listings can be tied directly into a SYNCRO profile so leads can be sent through live chat / SMS directly to the agent.   In addition we have unique features like "Agent on Duty" that allow specified agents to receive chats if they are activated.
Research
No APPs to install.
Write
Nothing new to learn.
Post
Just respond via SMS.
LET YOUR AGENTS CONNECT INSTANTLY WITH THEIR LEADS
Multi-Channel Communication
SYNCRO's live chat software opens the doors to multi-channel communication. While website chat is the centerpiece, it doesn't stop there. Agents can respond to website visitors via their phones, creating a seamless and integrated interaction experience. This flexibility ensures that agents can be responsive, regardless of their location or device.
SMS Integration
One of the standout features of SYNCRO's live chat software is its SMS integration. It's not just about website chats; it's about meeting clients where they are comfortable. With SMS integration, agents can extend their reach beyond the website, engaging clients in conversations that feel natural and convenient. It's a feature that reflects SYNCRO's commitment to adaptability.
Increased Lead Generation
Effective communication is at the core of lead generation. SYNCRO's live chat software transforms website visitors into potential leads by providing them with immediate and personalized attention. Visitors are more likely to engage and share their contact information when they experience a responsive and accommodating environment. This increase in lead generation is a pivotal benefit for agents looking to expand their client base.
Streamlined Communication
The real estate industry demands efficiency in communication. SYNCRO's live chat software streamlines the conversation process, making it easy for agents to manage their chats in unique and efficient ways. Rolls chats to other numbers, have AI respond if you miss the chat, and more. SYNCRO is so much more powerful than a contact form, and customers appreciate it.
LOYALTY + DEEP DISCOUNTS FOR AGENTS
EstateVue's Broker Core Solution represents more than just a service; it's a commitment to your brokerage's success. One of the hallmarks of this commitment is our promise not to take on another brokerage in the same city under this program. We aim to grow with your brokerage, offering a range of exclusive services and skills tailored only to you and your agents. To reinforce our dedication, we extend deep discounts to your agents, including the waiver of setup fees and a 50% discount on SYNCRO usage for their personal sites. Lets delve into the essence of this exclusive partnership, highlighting how it benefits your brokerage, your agents, and ultimately, your real estate success.
In a world characterized by competition, exclusivity holds immense value. When you choose EstateVue's Broker Core Solution, you are not just opting for a service; you are entering into an exclusive partnership. The crux of this partnership is our commitment to your brokerage's growth and success.
City Exclusivity
Our promise not to take on another brokerage in the same city under this program is a testament to our dedication to your success. This exclusivity ensures that you receive our undivided attention and expertise. We focus solely on helping your brokerage thrive, providing you with a competitive edge in your local market.
Tailored Services for Your Brokerage
One size does not fit all in real estate. We understand that each brokerage has unique needs and goals. By maintaining exclusivity within your city, we can tailor our services to meet your specific requirements. Whether it's crafting a custom website, optimizing your online presence, or implementing marketing strategies, we create solutions that align with your vision.
Key Benefits for Your Agents
In the real estate world, your agents are the backbone of your brokerage. As part of our commitment to exclusivity, we offer significant benefits to your agents to support their growth and success:
Waived Setup Fees
Agents associated with your brokerage can enjoy the waiver of all setup fees for our product offerings. This financial relief not only reduces their onboarding costs but also makes it more accessible for them to leverage our services. It's a gesture that shows our commitment to supporting your agents' professional development.
50% Discount on SYNCRO Usage
SYNCRO is a powerful tool for enhancing real-time communication and engagement. Your agents can benefit from a 50% discount on SYNCRO usage for their personal sites regardless of their real estate website provider. This discount allows them to access and leverage SYNCRO's features at a reduced cost, fostering better client interactions and lead generation.
Building Long-Term Success
Our exclusivity pledge, combined with the benefits we offer your agents, is not just about short-term gains. It's a strategy for building long-term success. Here's how:
Brokerage Growth
By providing exclusive services and support, your brokerage can experience sustained growth. With our tailored solutions, you can stand out in your city's real estate market, attracting both clients and top-performing agents.
Agent Satisfaction
Happy and satisfied agents are more likely to stay with your brokerage and perform at their best. The benefits we extend to your agents, such as waived setup fees and SYNCRO discounts, not only make their professional lives easier but also contribute to their satisfaction.
Competitive Edge
Exclusivity sets your brokerage apart from the competition. It positions you as a forward-thinking and dedicated partner in the real estate journey of your agents. It's a unique selling point that can attract top talent to your brokerage.