MLS WEBSITE FOR REALTORS ®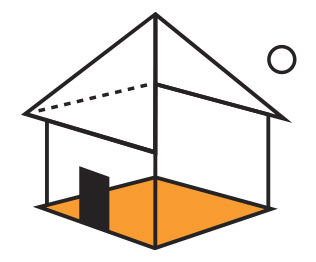 Introducing our comprehensive MLS Website for Realtor packages, designed to empower real estate professionals and elevate your property listings. Whether you're an experienced realtor or just starting in the industry, our tailored solutions cater to your specific needs, ensuring your online presence is as impressive as your listings.
The best starter MLS ® Website for Realtors ®
There are a few key differences when it comes to our most popular real estate marketing programs that we offer here at EstateVue. On this page we break down the key differences to help guide you decide which product is best for your business. Price is a factor for many real estate agents, especially if you are a new REALTOR®.  We never like cost to be a deciding factor, and we have some innovative ways to help you if moving forward with us is a necessity.  
Let's get into what's included with each level of service and how valuable either choice is for the visibility of your business.  A QuickStart website is a great place to begin your marketing journey if you are looking for a managed solution, and you don't want to break the bank!  Unlock the potential of a dynamic MLS website, your secret weapon as a REALTOR.
EstateVue Real Estate Listing Platform

Our comprehensive, realtor software allows us to showcase your properties for sale in an ultra-visible, buyer-centric,  presentation. Homes can be sorted and searched with ease from home or on the go. Listings are presented in a highly search engine-optimized format. This ensures that your listings and more importantly, your sellers get the most targeted lead exposure possible. 
Our software creates indexable search engine-friendly URLs. This means buyers can easily find properties by keyword searches related to street names. Not to mention, the elegant listing details page design makes all your listings look like they should be featured.  Elevate your real estate game with an MLS website designed exclusively for REALTORS.
MLS Listings for your real estate website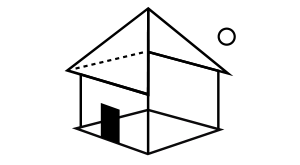 We integrate your real estate listings with your board data directly into your website. Listing integration is standard at every price point. This allows for seamless updates to your property listings. Updates can range from price changes to new photos, but you won't have to worry about updating data in two places. 
As a REALTOR® when you update your board software with your new listings, our software will pick up the changes automatically.  In fact, our software talks to the real estate data. By doing so, it pulls down the listing information to your website as a search engine-friendly copy. And by doing this, it gives you the ability to create a larger website footprint. The larger your website footprint – the more traffic and leads you can generate.  Trust us, your sellers love this kind of information and you can only get it with best MLS Website for Realtors by EstateVue.
People visiting your MLS website for Realtors are introduced to EstateVue's unique search tools. Search options get down to the local level allowing buyers to browse various listing types by custom city locations, property types, and infinite sorting options. On the selling side, the software can be configured to show exactly what types of property you want to sell.
Simply the best MLS website for realtors
The Quickstart package offers a straightforward, user-friendly real estate website design that is not commonly seen with every other sales professional in Canada. Quickstart uses a WordPress framework that is easy to manage.  All website designs are colour-matched with a detailed hands-on approach. 
EstateVue takes care of all aspects of the website setup; great care is taken to ensure that the site's technology can be scaled outward as your business changes with the market.  80% of our custom customers start with a Quickstart package and we grow together.
Want to contribute?  No problem – the front end of our website solution is driven by WordPress, one of the most flexible, powerful website frameworks in the world. Creating pages, managing content, and building your website is as easy as pie can get.  Stay ahead of the real estate curve with an MLS website tailored to REALTORS.
Website Security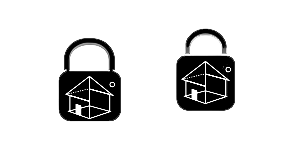 At EstateVue we take security seriously.  We want to ensure your website runs with no errors. Your site must be considered safe in both the eyes of the search engines and your website visitors.  Cyber threats are pervasive and continually growing. As a result, protecting sensitive data, user trust, and your online presence is paramount.
A secure website prevents unauthorized access to sensitive data, including customer information, financial details, and personal records, ensuring confidentiality. In addition, we aim to improve compliance and enhance your SEO by adhering to strict security measures. In the long run, this helps you to confidently present a safe place for buyers and sellers.
SYNCRO Live Chat for REALTORS ®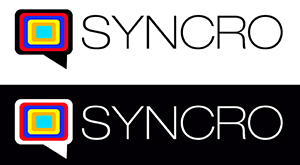 We made the best live chat software specifically with real estate agents busy lives in mind.  We get it, real estate agents are on the go – period. If you're an agent moving mountains, closing deals, and have no time to think about technology, then SYNCRO was made for you.
Chat requests from your real estate website come in via SMS to your phone, so all you have to do is respond to your lead with a quick text. Consequently, if you can't get to the chat right away, then our AI can handle the initial request. An automatic response from our system will engage the lead and send it to you for follow-up later. The client is happy, you're happy and business gets done efficiently.  Click here to learn how this amazing live chat software works, and how it can benefit your real estate game.
Yearly Updates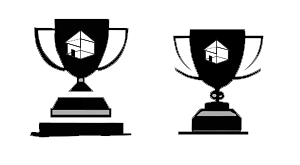 How often have you hired a web company only to find out within 12 months that your site is broken? Who was responsible for looking out for your investment? 
At EstateVue we do things a bit differently.  We conduct maintenance block checks once per year to ensure your technology is current. That means the SSL is updated, and any website framework and server updates are upgraded if available. 
Keeping your technology up to date
Technology is changing and evolving so fast, that you absolutely need an engineer to monitor and oversee technology checkups.  Otherwise, the result is broken sections, security holes, and glaring errors caught by potential clients. 
Further, as part of our regular maintenance cycle, we update the Estatevue platform and integrate new features as part of the maintenance upgrade.  If code needs to be updated or custom fixes implemented we will always do our best to include them as part of the maintenance block.  At the very least, we will analyze and provide you with recommendations moving forward.  Turn leads into clients with the help of our realtor-focused MLS website.
SEO Lite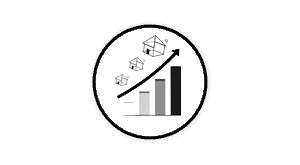 All of our MLS websites for REALTORS ® have a foundation in place for SEO to flourish. SEO can become part of your marketing strategy immediately or in the future.  SEO is the most important digital marketing strategy due to its high ROI over the long term. 
The challenge that we understand all too well, is that it takes time to build search engine weight.  With so many moving parts to SEO, it takes a village of people, and consistent, well-thought-out strategies to improve each month. Consistency is critical to ensure the work being regularly performed results in the campaign's overall success. 
Future-proofing at an introductory price point
Our Quickstart websites come with the same foundational technical programming as our managed websites.  If you cannot afford a managed solution yet, fear not, everything is in place for the future.    You can expect a technically sound framework ready for further enhancements and optimization. 
Further, by default, it includes all of our tracking tools. Tracking is necessary to test and measure traffic at various intervals.  Heatmaps, clicktale traffic statistics, Google analytics, and more are all integrated from the beginning of the website build.
The SEO Lite marketing program is a great program for various stages of your real estate business. For beginners looking to get their feet wet this is an easy product to understand.
Our program is based on keyword sets. Keyword sets are the phrases that your customers use to find you in search engines online. For example, if your customer was new to your city and wanted to find a REALTOR® then they might load up Google and type in 'best REALTOR® in city name'. With a little luck, they might find your website. With a system like our SEO Lite program, your "luck" begins to increase. That's because it's not luck and there isn't a magic switch to flip to simply turn it on or off. SEO is one of those amazing components to marketing that offers tangible marketing ROI, however, it takes time, consistency, and patience. The changes ebb and flow throughout weeks and months. Overall, when you look at an SEO graph over one year you should see a slow and steady climb.  Boost your property sales with a tailored MLS website built for realtors.
Before we begin, we analyze which key terms are popularly searched in your local market areas.  We then analyze some other data like how long you've been in business, what weight your current website carries, and how much content you currently have. There are many factors that go into the creation of your SEO program. We can discuss these with you and generally we formulate a collaborative plan.
This month we aren't discussing the technical stuff though. We're discussing the stuff that you can actually see. That's because each month we do the following work in the SEO Lite eco-system.
WRITE CONTENT
Each month we curate unique content for a blog article. This content is written to appeal to search engines. It is also optimized for the key terms that we have decided on above. These topics can be written based on your input and ideas, however, the majority of our customers appeal to the set and forget it program.
POST AND OPTIMIZE CONTENT
The original content that we produce is then formatted and added to your website's blog page. The articles are posted at relatively the same time each month for consistency. At the same time that we add the content, we are also ensuring that the SEO and Readability of the article are optimized to appeal to search engines.
PHOTOS
We add at least one royalty-free stock image to compliment the article topic.  This image is optimized for SEO purposes. At your request, we can send you this image along with the link to your article so that you may use it in your social media posts for backlinks.
MAINTENANCE
When we log in to your website each month we also ensure that things are working properly. Each month we manually clear your cache and review your plugins.  Your website plugins should always be kept up to date in order to maintain speed and security.
REPORTING
This program includes basic quarterly reporting. The reporting will include a link to review the article that was posted for the month. It will also include information on any other updates, or maintenance that was performed, eg: how many plugins required updating. More often we use our reporting to communicate your overall position increases, along with strategies you can employ to help us, help you, increase your rankings.
WHO IS THE SEO Lite PROGRAM BEST FOR?
The SEO Lite program is a great plan to keep your website content fresh for a low cost. It also ensures that your website stays secure and up to date in technology. While it does not include core updates, nor backlinking services we are always providing opportunities for you to get involved. With the basic program, you can be confident that your site is being looked after in good hands.
This is a great solution for established agents looking to maintain an already established website or for new agents who are looking to get their feet wet with SEO. Unleash your realtor potential with an MLS website that's as dynamic as the market itself.
COMPETITIVE HOSTING
Our highly flexible server technology stack allows you to have infinite scalability.  Different mail servers, custom DNS configurations, and powerful security options give you an advantage.  Server-level caching to upscale website delivery times, and so much more. 
Learn more about our technology stack by contacting EstateVue today.
OTHER POPULAR WEBSITE PACKAGES