We have a new feature integrated into our software that allows us to show properties in a specific area on a map. This is great for agents looking to target specific neighbourhoods, or even developments in your city. For example, if you specialize in listings for a golf course development, you can draw the polygon around that golf course and only the listings from the development will show up.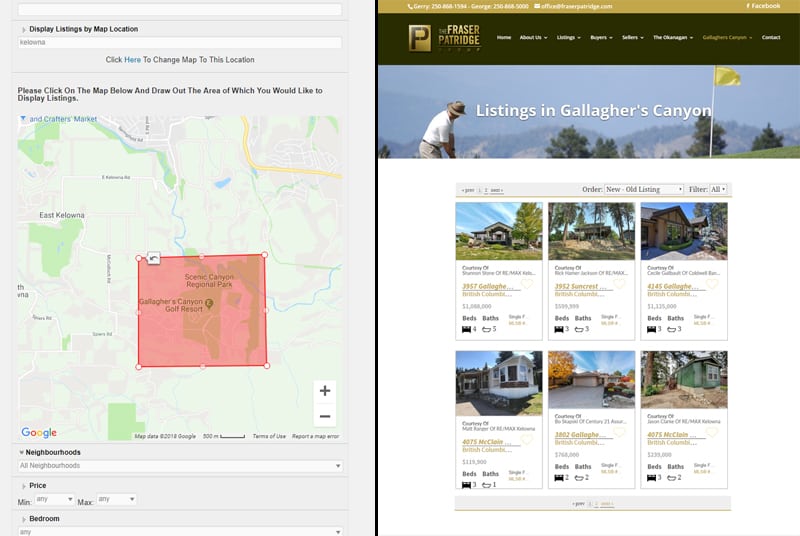 With this tool you can also build out an entire Neighbourhood section on your website and easily show listings in a specific area, without having to worry about the confines of the data feed and their neighbourhood filters. You can show listings in specific buildings, areas of interest and custom neighbourhoods tailored to your marketing strategy
The polygon area even shows up on the frontend of the website so the user knows exactly what the boundaries are. The user also has the ability to switch between the map and the listing grid, so the experience is catered to what they like. This unique local tool is sure to keep people coming back to your website for a long time.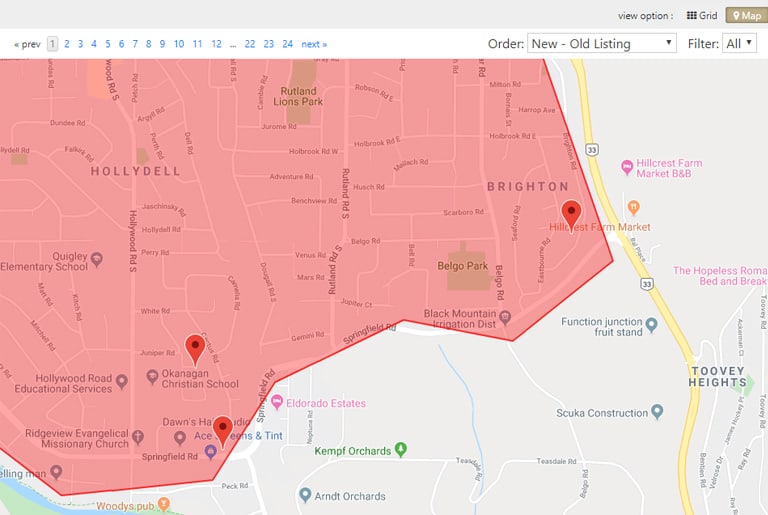 If this has peaked your interest contact us today, and we can discuss the different packages available for you.