How to build a single page property website design for real estate listings, why they're critical to your real estate marketing plan and often overlooked as a viable property lead generation technique.
If there is one form of real estate marketing that is underestimated, it is none other than the single page property listing website.
To better understand why this form of marketing is underutilized in the everyday real estate agent's marketing lineup, you must first understand what it is, how it's built and how it can help with real estate lead generation and conversion.  When used properly, a single page property site can boost overall website traffic, increase lead generation and greatly raise the profile of both the property listing and the listing agent.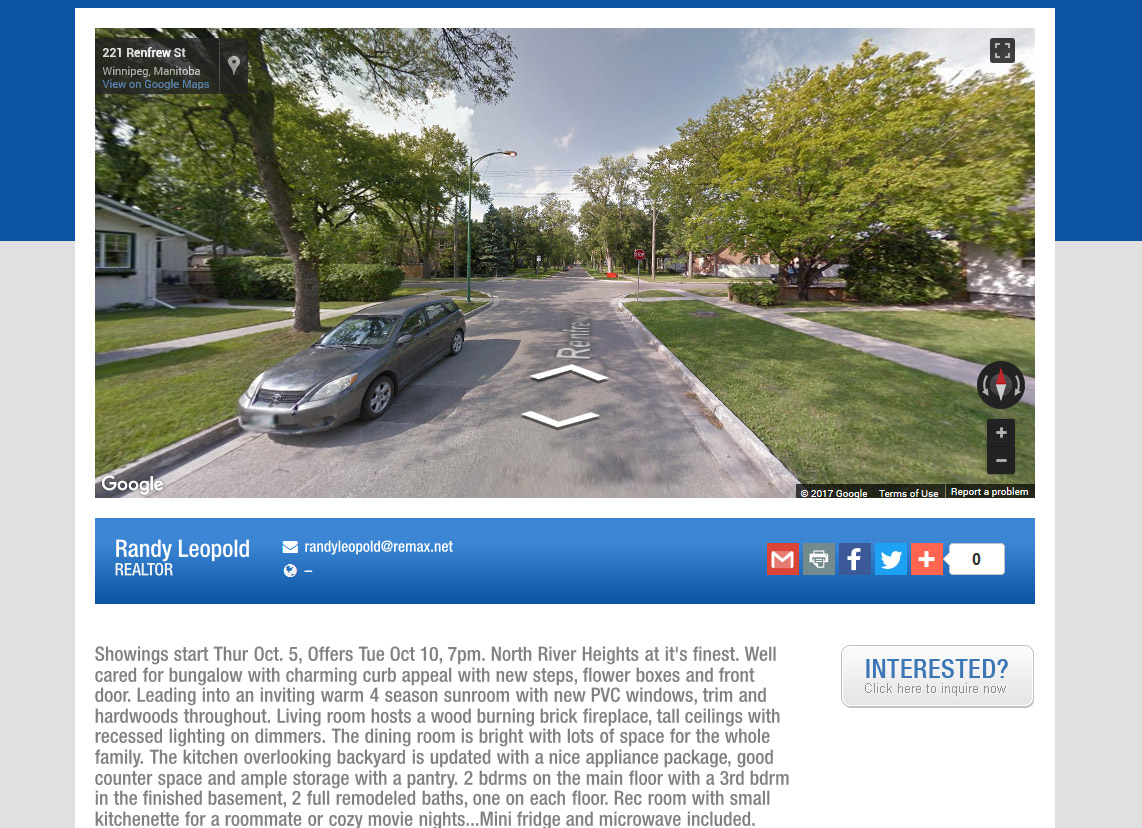 A single page property needs a few things in order to be effective. The first item of importance being a domain name. The domain name is key for both offline and online presence. It is best formatted as the physical address of the property listing, house number followed by street name. Any other identifying characteristics such as direction can follow afterwards.  If the property has a unique and easily identifiable name eg. 'The Playboy Mansion' then this is of course a very viable domain name option, provided the domain name is available to register. It is always best to select a local domain name extension whenever possible eg. if the property is located in Canada choosing a .ca extension is key to generating targeted search traffic.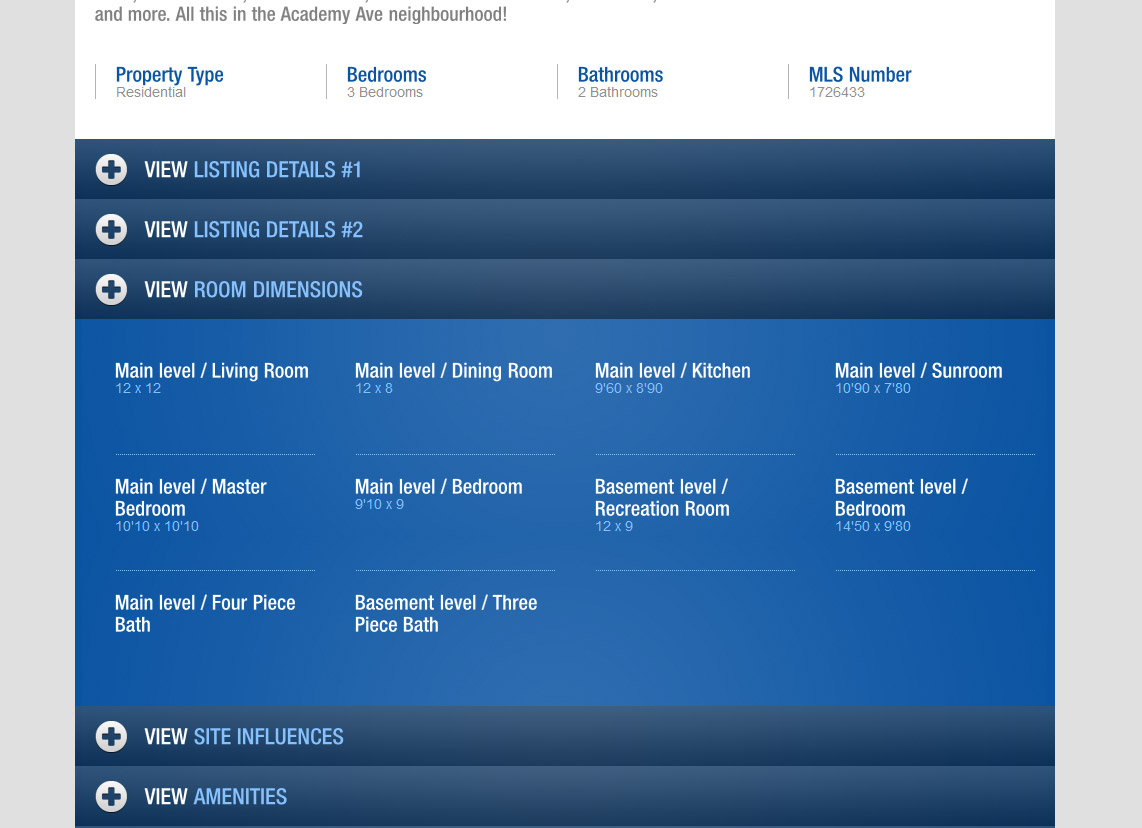 The next order of importance is the framework on which your single page property website rests. Using an SEO friendly framework to begin takes some of the guesswork out of your future marketing plan, as you won't have to fuss around with compliance issues that can slow down development and delay your launch. Website platforms such as WordPress, are an excellent backbone to launch your single page property website on. Not only is WordPress SEO friendly out of the gates, but it also offers many free add-ons and plugins to accomplish high end looks and programming that would otherwise cost a small fortune building from scratch.
Once you have the domain name secured and your website framework selected you will want to ensure that you have all of your assets ready to go. This will include professional photography, property list price, details on the home itself (beds/baths/finishes), surrounding neighbourhood details, mapping and any other unique details on the property that might be of interest to a potential buyer.  A detailed writeup can help generate interest for non-local buyers unfamiliar with the neighbourhood. It's always a good idea to curate a list of amenities that exist near the property. These amenities will be similar to the lists you would find when booking a high end hotel.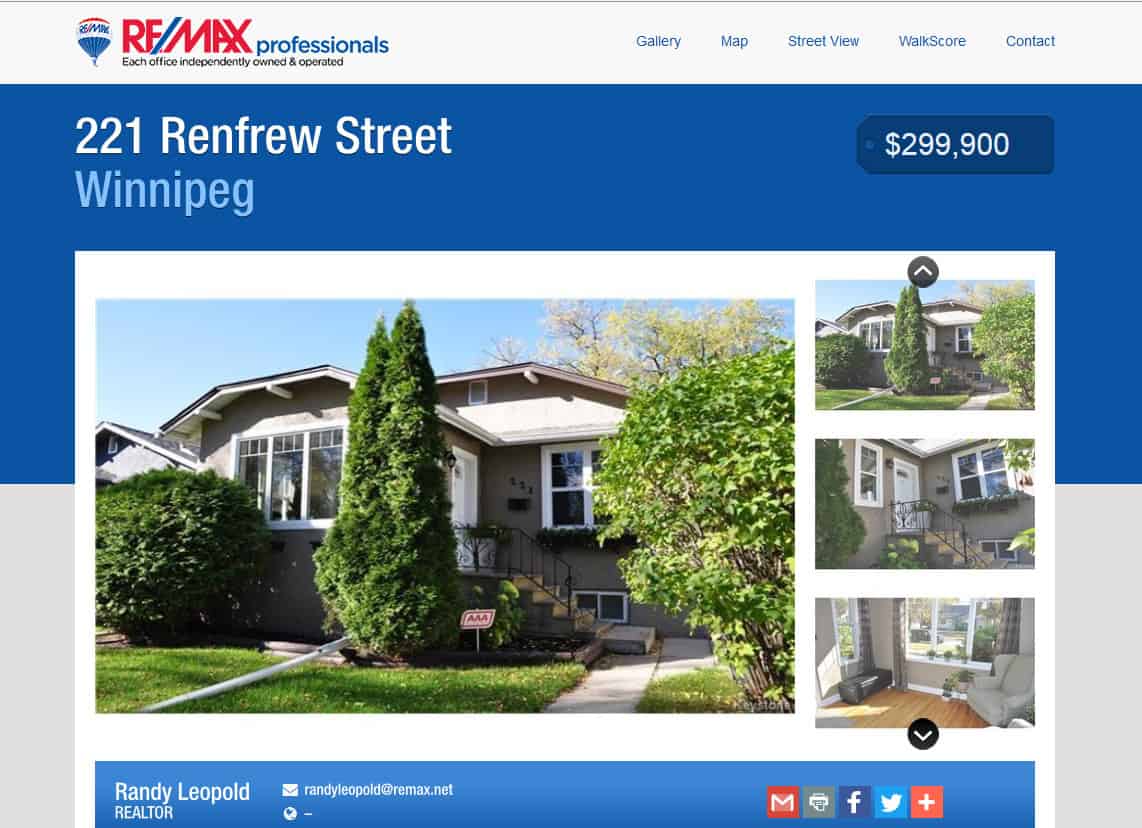 Arranging all of the above property information details on one website page can betricky for a beginner. If you're a busy, non-technical real estate agent single page property websites are better left to a company who specializes in single page property website design and development. These companies have the ability to generate single page website listings using carefully developed technology that has often taken years of work and programming expertise. You can also be assured that real estate marketing companies who offer single page property website templates have also invested countless hours into market research and have nailed down the information, layout and calls to action that potential customers want to see in order to generate online leads.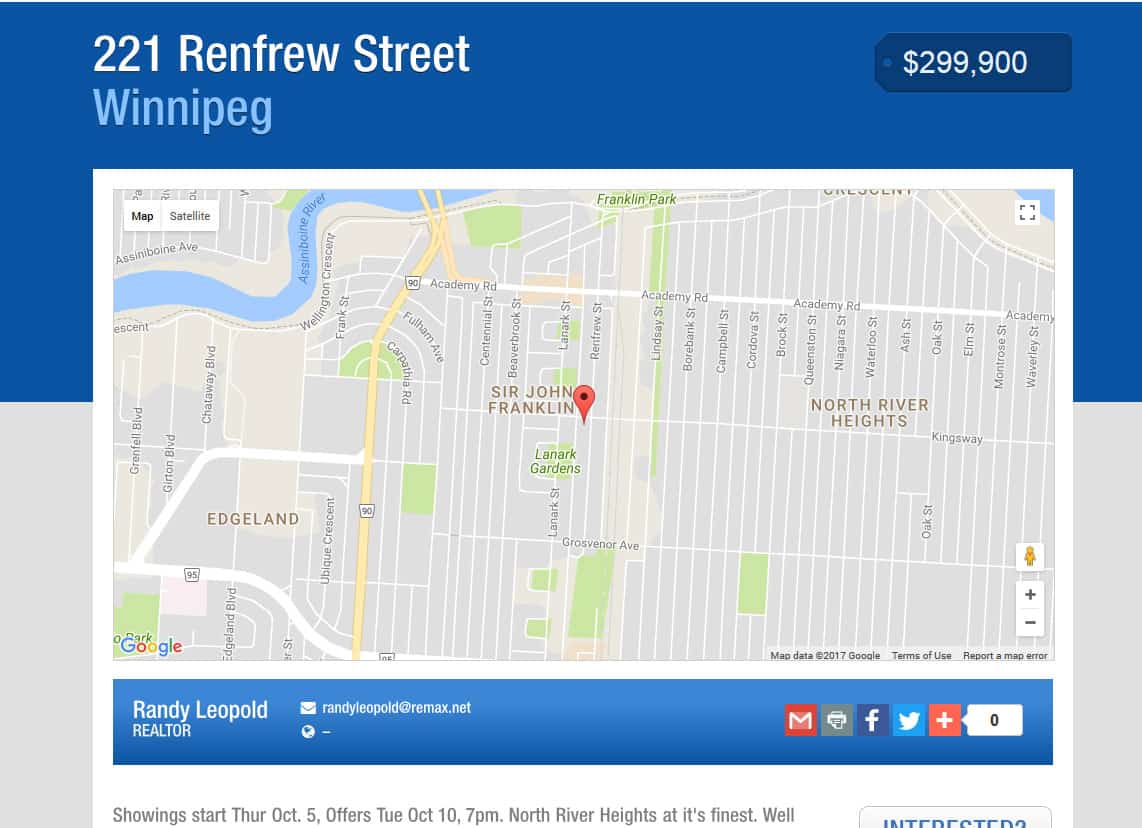 Using a professional company to launch your single page property website design will virtually guarantee that you will generate more traffic to your customers listing. It also goes without saying that using a professional real estate marketing company to handle your single page property website will also afford you statistical data that you might not get launching a single page site on your own. This data is critical when pitching new clients, or reporting back to existing customers.
Once your single page property website has been developed and launched, it can be used for mass syndication purposes.  You will now have a unique URL (link) and a detailed landing page for your customer that can be shared and syndicated across thousands of platforms, social media accounts and listing websites where people are searching specifically for property. Any time your link is clicked after being syndicated, a potential buyer or buyer's agent will be presented with a streamlined view of your customers property for sale, your brokerage logo and personal contact details for gathering more information. They will not be distracted by other potential properties.
If you have used a professional company to build your single page property website then your calls to action should be upgraded to allow for immediate contact via website chat to text or an online showing scheduler.  These options will guarantee that hot leads are dealt with immediately. A quicker response from you as the listing agent will always make for a faster sale.
There are many steps required to build one single website page for a property listing. If you have a lot of listings this could almost become a full time job, especially if you don't have the technology know how at your disposal. That doesn't mean you can't utilize this form of highly effective real estate marketing at an affordable cost.
If you are interested in learning more about single page property website marketing and how it can be an effective part of your permanent real estate marketing plan follow up with EstateVue for a free online demo. We'll show you how it works, how affordable it is and some of the great statistics and reporting that goes along with it.
For more information contact us, and if you're looking to purchase our WordPress plugin, please click here.
www.estatevue.com