If you've been planning to give your website an upgrade in 2021 then you've come to the right place. We help real estate agents and brokers throughout Canada develop custom online solutions. Our solutions are comprehensive and focus on a blend of technology and marketing.
After close to 15 years of experience in the real estate marketing space, we've curated the secret sauce to pulling together these two crucial elements. Our technology expertise is imperative in order to make a REALTOR® stand out from the crowd. So, if you're hoping to upgrade your online presence in 2021 then read along for some advice to get you started in the right direction.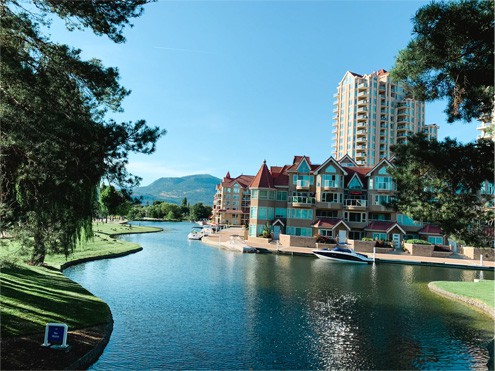 The Ins And Outs Of Data In Real Estate Website Design Canada
Listings are the holy grail of a real estate website. Real estate listing data is integral whether you're trying to market multi million dollar homes in our hometown of Kelowna, BC or you're selling rural farm properties in Wetaskiwin, Alberta.
And it's important because your customers will want to scour every last detail of the property for sale before they call or text for more information. Incorrect or missing information can oftentimes lead to a missed opportunity. Which is why it's important to educate yourself on the different types of listing data available in Canada.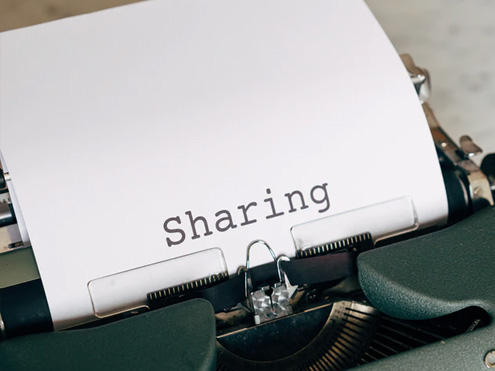 Open Sharing Is Caring When It Comes To Real Estate Website Listings
Going, but not yet gone, are the days where brokerages and power agents could horde their listings all to themselves. As we barrel our way through a new decade we can see the control of this old guard way of thinking begin to dwindle. Agents who once had all the local listings and refused to share those listings anywhere other than on the MLS are slowly beginning to see the futility in their strategy. With the advent of the sharing economy, keeping everything to yourself is viewed as a detriment. Especially to the up and coming millennial buying force.
Not only is having a small footprint bad for your SEO strategy, but there are other cons associated with not sharing your real estate listing data too. One of those main concerns is visibility. If your competitor is doing a better job of marketing themselves as a local expert in your city online and the customer gets to their website first, then you're inevitably going to be left out in the cold. Almost all agents who are future forward in their business subscribe to CREA's DDF® in order to ensure that their listings get the attention they deserve!
Real Estate Website Design Canada :: What Is The DDF® And Why Is It Important?
The DDF® or Data Distribution Facility was implemented through CREA during the first half of the last decade. It was created to allow real estate agents and third party professionals like EstateVue to easily show more real estate listings online. Since the advent of the DDF® broker owners and REALTORS® have been able to save time, build their brand and expand their visibility online because of the ease at which the data can be integrated.
As with any online technology or software you can expect some bugs. This is normal! Especially when you have multiple cooks in the technology kitchen. The key is in choosing your provider. If you have chosen to go with an experienced company who has worked with real estate listing data specifically, then you will have less hurdles to overcome as you go. Real estate data is notoriously unreliable, so ensuring that you have a company who can address bugs quickly and confidently is imperative to your online success.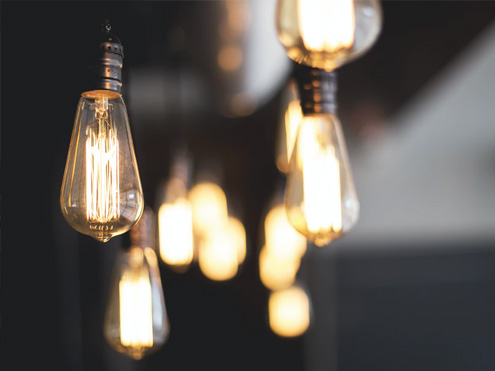 Your Opt-In Permission Is Necessary To Participate
The DDF® is an opt-in service. This is where many REALTORS® who are stuck in their ways are faltering. They are choosing to not opt-in. This is a mistake if you want to expand your online footprint and increase exposure for your customers properties for sale. There are only two reasons why an agent or broker owner has not opted into the DDF:
They don't know it exists
They want to keep their listings to themselves
One can be overlooked as an educational misstep. The other is plainly obtrusive. Unfortunately, customers are the last to understand how real estate data works until it's too late. They'll oftentimes be saddled with an uncooperative agent before coming to the realization that they aren't marketing their homes to the best of their abilities.
Planning For A New Real Estate Website in 2021?
The key takeaway from this article is to impress upon agents new and old that sharing your listings with other agents is a good thing. In fact, it's a great thing. It can increase exposure to your website, your real estate listings and will undoubtedly highlight you as an expert in your field!
We encourage you to be on the right side of history and opt-in to share on the DDF®. In addition to your local board data feed, the DDF® will help to provide the most comprehensive listing picture for customers searching your website for a new home. The DDF® is a must have feature in real estate website design Canada if you're planning to go live in 2021 with something new and meaningful!
Are you ready to start planning your custom website? Give us a call or chat with us now to get started!