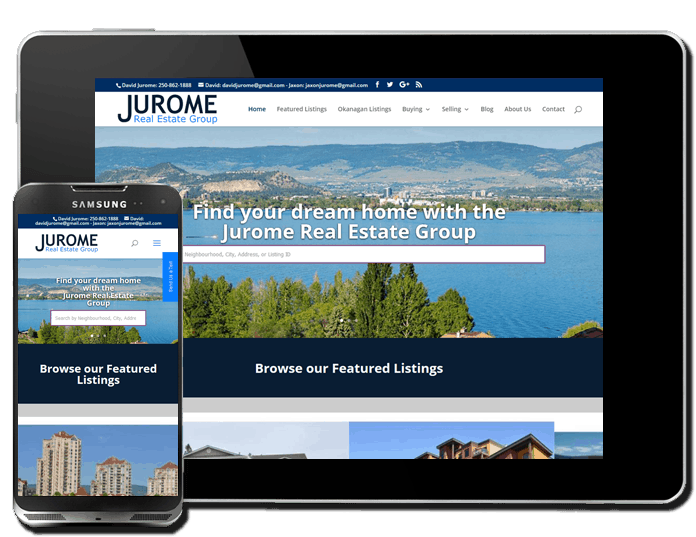 The QuickStart Website
Are you looking for the best real estate template website? This site is packed with amazing features, and it is built upon our standard WordPress EstateVue framework which allows for infinite customization.   The only difference between our QuickStart website and our most custom websites is the time related to building content, graphics, branding and search engine optimization.   If you are looking to start with something you can build on, then this is the website for you.  Stop wasting your money on closed loop, proprietary systems and give EstateVue a whirl.
We get it! You need an awesome real estate website, but you don't have lots of dough. Our intelligent choice based quoting system allows you to pick and choose what services you need. We have very affordable real estate template websites which function as the gateway to many of the cool features and marketing functions we can bolt on at any time. We also have many cool offers for new Canadian Realtor(s), and brokerage startups that are not always advertised on our website. The best way to find out what a website costs, is to click the "request a quote" button at the top of the site, or start a chat with us. The one thing we can guarantee is that we have the most flexible, open loop real estate template website for Realtors, brokers and real estate developers in Canada. We beat all of our competitors by 10% in both setup and monthly fees for life if you come over to EstateVue!
Features:
Listing & Content Management, Social Media Integration, Widget Library, Professionally Designed Templates, Hosted with Email Support,  IDX enabled featured and office listings, Unlimited Pages, Multiple design choices, content migration, and more...  For a full walk-through of our systems and our real estate template website, please request a demo below, click here to contact us. If you're looking to just purchase our plugin please click here.
View Features
Request a Demo