Unlock Real Estate Success with Our MLS Listing WordPress Plugin
Integrating a robust real estate listing search by map tool on your WordPress website, especially when utilizing an MLS listing WordPress plugin, can bring significant advantages to your real estate platform. With the emphasis on local, and an MLS listing WordPress plugin, your WordPress website becomes a one-stop hub for property seekers that are seeking local information.  We bring to the table mapping software that ensures your listings are not only comprehensive but also up-to-date and accurate. The dynamic combination of a map-based search tool and the plugin offers users an intuitive and efficient way to explore properties.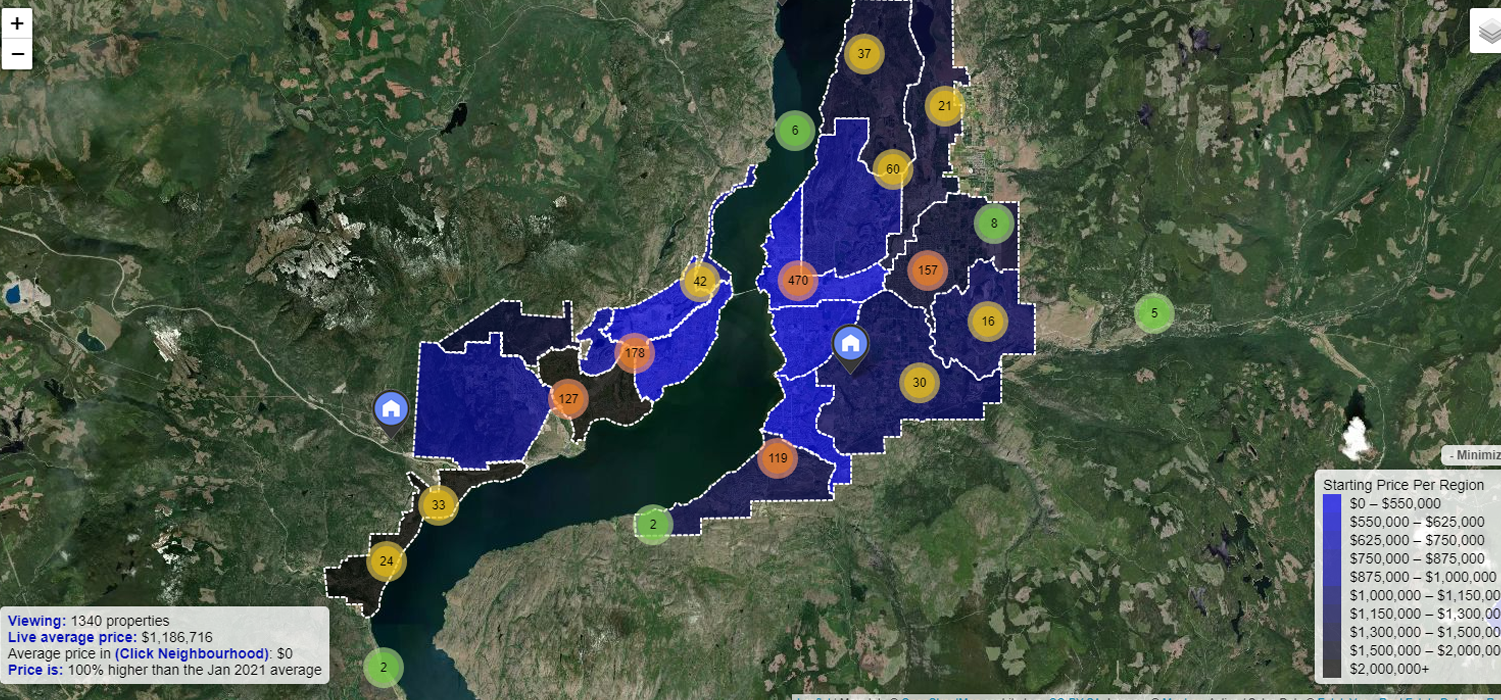 This streamlined user experience enhances trust and credibility, as potential buyers can easily find properties in their preferred locations and assess their proximity to essential amenities, schools, parks, and other key features.  Some of these key features are:
Compare Real Time Historical Pricing Averages
Users can compare real-time pricing averages giving them significant research benefits by providing them with a deeper and more informed understanding of the market. 
Deeper Insights
Our real-time pricing average calculations provide insights into current market conditions. Property buyers can see how prices are trending in specific areas, helping them make more educated decisions. For instance, if they notice a particular neighborhood's prices consistently rising, it could be a signal that it's an up-and-coming location.
Budget Planning 
By having access to pricing averages, buyers can better plan their budgets. They can quickly determine whether a property falls within their price range, preventing them from wasting time on listings that are out of reach or ensuring they don't overlook a great deal.
Location Assessment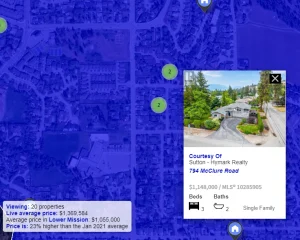 Real-time pricing averages help buyers assess the value of a location. They can see if a property's asking price aligns with what similar properties in the area are selling for, which is especially valuable for evaluating whether a specific neighborhood is a good investment.
Our MLS listing WordPress plugin, with our integrated map search tool enabled, reinforces your website's reputation as a reliable and trustworthy resource for real estate information. Users can navigate your platform with ease, exploring listings while visualizing the property's surroundings on an interactive map. This not only simplifies their search process but also empowers them to make informed decisions about properties they're interested in. The convenience offered by the plugin and map tool combination can significantly boost user engagement and encourage return visits, strengthening your online presence and setting you apart in the competitive real estate market.
Furthermore, the seamless nature of a WordPress plugin integration can have a positive impact on your website's search engine optimization (SEO). Google and other search engines favor websites that provide interactive, user-friendly features, which can lead to higher rankings and increased organic traffic. By incorporating an MLS listing WordPress plugin alongside a map-based search tool, you demonstrate your commitment to delivering valuable content and an exceptional user experience. This, in turn, can amplify your platform's appeal to both property seekers and real estate professionals, solidifying your position as a top choice in the real estate market. 
DRILL DOWN INTO NEIGHBOURHOODS FOR DEEP INSIGHTS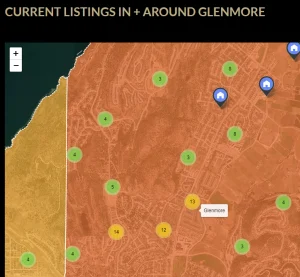 Zooming into a neighborhood map to access more detailed information on a property and its surroundings offers several valuable benefits to both property buyers and real estate professionals. It allows users to delve deeper into the local context, enabling a closer examination of nearby amenities, schools, parks, transportation options, and other essential factors that influence the property's appeal. This closer view aids in making more informed decisions, whether it's assessing the convenience of the location, evaluating proximity to key features, or understanding the neighborhood's overall character. Additionally, zooming in on a neighborhood map can reveal unique details about the property itself, such as its proximity to neighboring homes, potential views, nearby green spaces, and the specific layout of the area. This level of detail can be critical for potential buyers or investors, helping them assess the property's suitability and desirability.
Now think about tailing the map to your specific needs, numbers, and variation of datasets in order to give your end user the exact experience you are looking for. All of this is possible with our software.
For more information on how our real estate software can benefit your development, brokerage a personal real estate website, please contact us.