To be successful, you need the best real estate website for brokers that showcases inventory and makes a great first impression. It should also afford personal space for your agents, but with a standardized appearance so they can carry your brand properly.
If your broker website doesn't generate you new business, it's time for a talk.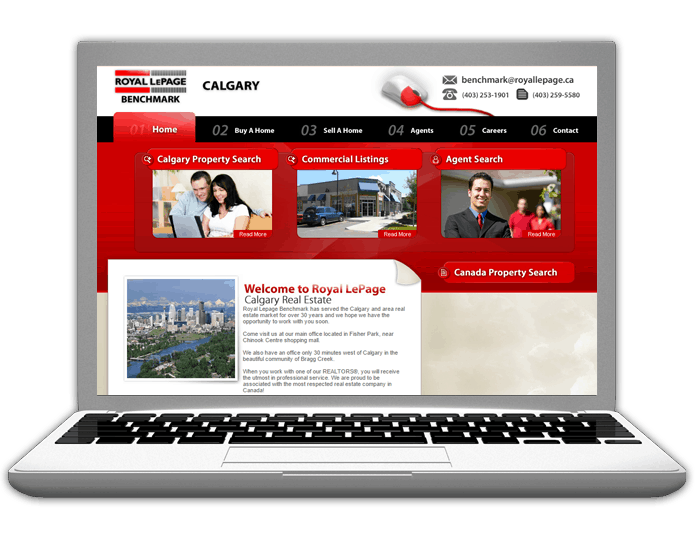 Premium Broker Website Features
Because we've built websites for so many real estate brokerages already, we've developed a bunch of cool modules for brokers and their teams. That means you don't have to order your tools at the custom price! We've also added in covetable options such as a new search engine friendly framework for increased lead generation, mobile friendly agent profile pages, more powerful search engine presence through long tail key terms, fully responsive mobile presence and even an Ad Words budget for pay per click exposure.   Tie in SYNCRO Real Estate Chat and all of these features add up to more chances of your agents getting found out there.  Here are some of the features we offer:
Features:
SYNCRO Real Estate Chat, Agent Profile Management,  Intranet Plugin, IDX spider capable listings & agent profiles, Search Tool, 360 Tours, Hotspots, Drag and Drop CMS, Social Media Integration, Widget Library, Professionally Designed Templates, WordPress Blog, Hosted, Supported, Zero Day Shelfware, IDX enabled featured and office listings, Unlimited Pages, Google analytics setup, guaranteed leads, customizable mobile friendly site, WordPress blog functionality, Blog syndication, SEO friendly listings, Enhanced design library. Built in Google Adwords Budget & Setup, 20+ hours of custom design, reporting, custom design and programming elements.
View Features
Request a Quote
Check out the caliber of our Premium real estate designs yourself in our portfolio. We encourage you to contact the owners of those websites, and to ask them about their experiences with creating a custom site through EstateVue.
Here's What You'll be Getting:
An Attractive, Modern Website
Industry-Leading Built-in IDX
Web-Based Lead Management
Web-Based Content Management
Is a Premium Website Right for You?
By filling out our form below, we will be better able to determine if one of our Premium Broker sites is right for you.  Typically a premium site is what you want to get into if you meet the following criteria:
You have been a Brokerage for more than 2 years.
You want to expand your marketing foot print by increase searches and traffic to your site.
You want to leverage the best tools in the industry today to convert traffic into leads and then incubate them into sales.
You have outgrown your current site, due to performance or technology creep.
Our best real estate website for brokers get noticed, and drive leads.   Contact us today for more information, and get start your website working for you!
Request a Quote