Broker Intranet & Inter-Office Communication Tools
Staying on top of the day to day is becoming a minute to minute task, and with our real estate website software it's so simple.  It's imperative to have a handle on not only the day to day financial transactions but even more importantly are the day to day social transactions. These are the events, trades, wants and needs of your agents and administration that give your brokerage its pulse.  EstateVue gives you a way to monitor that social pulse and keep close tabs on what makes it move and what makes it sink.  This helps you with planning, recruiting and keeping it real within your brokerage walls. If you want to get a real handle on your social calendar then give us a call to arrange a demo of our innovative broker solutions.
Request a Quote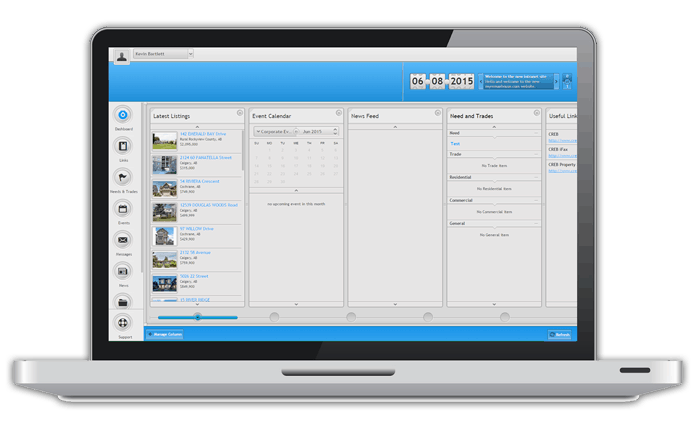 Here's What You'll be Getting with our real estate website software:
Ability To Share Files / Links
Private Internal Communication
Property Specific Communication
Do I need an Intranet?
If you are looking to create better communication channels with your agents, then our Intranet is what you are looking for.
Stop wasting time sending and resending emails to agents regarding documents or events.
Manage all of your agents and information from one easy to use control panel
Our Intranet real estate website software will save your admin people hundreds of hours each year. Not to mention agents are able to get access to all information related to corporate events, important documents, conversations, etc... all in one place. Start saving time, and building a digital environment for your agents to work in today! Or if you're interested in purchasing our plugin click here.
Request a Quote
Save