Search Engine Optimization for Real Estate
SEO for real estate professionals  is the key to the puzzle and in today's tech savvy world it's never been easier and more affordable. It's not just about getting the traffic, it's about bringing you the right traffic. Search engine marketing can bring you the right business-right to your doorstep, even if that business exists in another time zone, on another continent.
Email Marketing allows you to keep in touch, keep top of mind, measure your results and change your messaging on the fly. We use an open source email marketing system that integrates all of your social media accounts, allows for custom template design to keep your brand consistent and has tracking and analytics built right in, so you can measure how successful each campaign really is.
And since we're talking about marketing, we can't forget about those new kids on the block social media. We're here to help you translate, because we understand that it's not everyone's cup of tea. We also understand the importance and place for it in today's world and we have a great formula to make it just as easy for you.
We have the collective experience to accomplish your marketing goals. So ditch the guy who just charged you $100 to set you up with a free blog template and give the real experts a call.
Request a Quote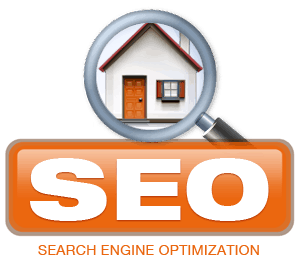 SEO Natural / Organic / Non PPC (Pay Per Click)
SEO or search engine optimization in it's natural form is a long term, organic search marketing strategy. Within every industry there lives a component that is misunderstood or worse yet misrepresented. Welcome to search engine marketing folks. In our opinion it's like the black mark on our industry, the cousin in rehab we don't want to talk about or the dishes you hide in the oven because you have company coming and you don't want to clean. It's a land where he said she said runs rampant and like the days of the infamous flat earth there are enough differing opinions on the subject we could fill the Nina, Pinta and The Santa Maria. There's talk of metatagging, metalinking, spiders, robots and crawlers. We hear of domain names, keywords, competition indexes, on page factors and off page factors. Syndication, blogging, copy writing, ad words, pay per click, organic ranking, reporting and other strange and daunting words, which to the average consumer don't mean a gosh darn thing. Well let's put it this way – there are a lot of companies that can talk the talk and confuse you into thinking that by spouting these big words, they in turn know what they're doing, but (and there's always a but) the proof is in the pudding. As we say to all of our potential clients. Get references. Check these companies out and there's no easier way to do that then by performing a keyword search yourself.
Here's What You'll be Getting:
An Experienced SEO Consultant
SEO Expert Audits
Get expert advice that will help you sculpt an online marketing strategy that will truly work.  One of our highly skilled team of SEO for real estate professionals will personally evaluate your site, record their findings and put together a formal report that offers observations and SEO recommendations. We evaluate a number of different factors and leverage some of the most readily available technologies to analyze and construct an plan to move forward.  Some of the items use and look at are:
Content Evaluation
Blogging
Internal Linking
External Linking
Google Analytics / Traffic Trends
Google Webmaster Tools
Website Architecture
Backlinking Strategy
Social Media
Competitors
IDX & Data Enhancements Through Long Tail Keyterms
Priorities, Goals & ROI
To get going with an awesome traffic generating SEO for real estate professionals campaign, please book a 1 hour / $125 consultation by clicking the button below or by chatting with us via the chat window below.
Request a Quote