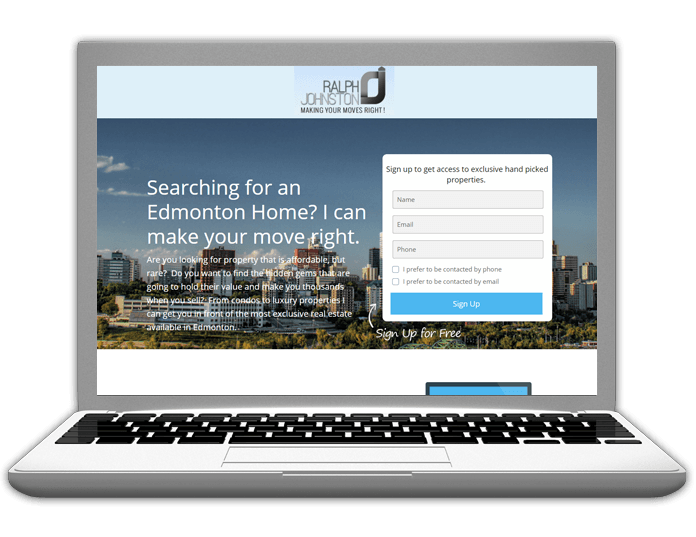 The Lead Funnel Website
Are looking to expand your marketing and start an SEM campaign?  Or do you simply want to branch out into a specific vertical of real estate?  With our lead funnel websites, we can build you a tailored landing page that is fully responsive to all devices, designed to capture traffic from specific key words in Google, Bing, and more...
Features:
This hand crafted page will be designed to fit with your marketing goals.   Enjoy a fully responsive website design that fits to all devices and computers, allowing for maximum exposure.  All content within the site will be matched to your AdWords or SEM campaigns that we setup.  Track goals, and ROI with the Improve.ly integration and take your lead capture to the next level.   This program includes the SEM setup with either Adwords or Bing and an SEM budget guaranteed to drive traffic between 50-150 qualified searches per month.
View Features
Request a Quote
Here's What You'll be Getting:
Fully Responsive Lead Gen Page
Improve.ly ROI & Tracking
Is a Lead Funnel Website Right for You?
If you looking to expand your online footprint by adding more sites to your portfolio, then the lead funnel website is exactly what you are looking for.    It will allow you to focus on niche areas of real estate, even specific areas of a city and this product has been custom designed around lead capture.    This product is packed with value; from a 100% responsive lead capture page, to a full SEM account setup to drive traffic, you can be sure you are getting awesome value for your marketing spend.
Don't wait any longer, contact us about how a lead funnel page can help you to get more business from online marketing!