We have built a caching feature into EstateVue so that sites load really fast.  This is important for many reasons, but most importantly Google.    Changes that you make on your site will not show up (only to you) until you clear the cache to the site.    You can do that, by going into the WordPress admin of your site, and clicking "EstateVue -> Settings".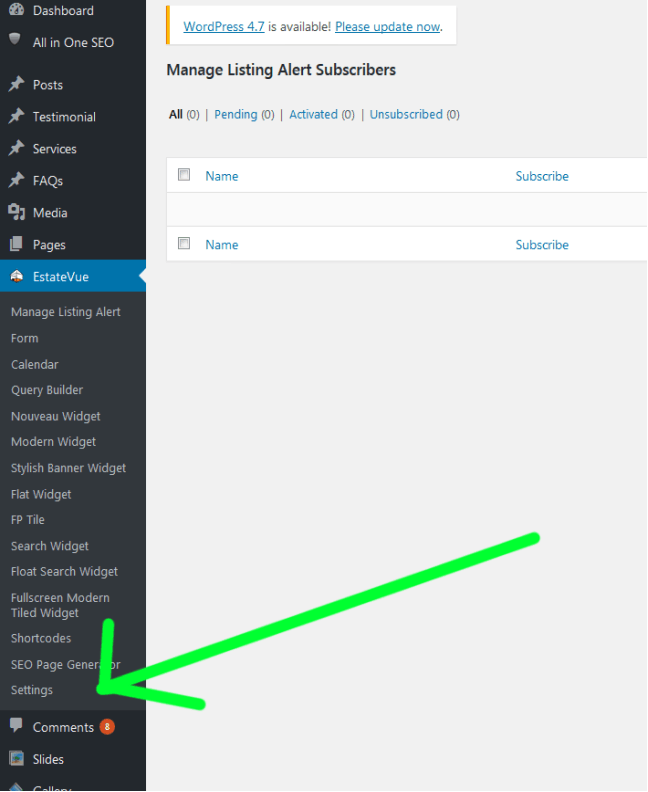 Scroll to the bottom of the page and click the button:

You will then be notified once the cache has been cleared.